Thank you for your support!
Thanks to everyone who tuned in throughout the week to see our livestream broadcasts. All the videos shown will be available here!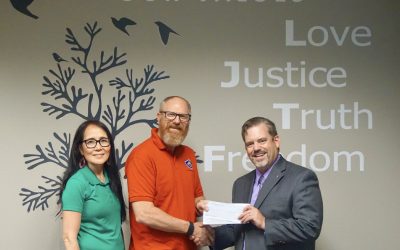 Knights of Columbus (KoC) Councils throughout Oregon and the Knights Ladies are key partners in sustaining the legacy of the late, beloved Fr. Charles Taaffe. Recently, Statewide KoC Deputy Ron Boyce and his wife Ana Boyce presented a check in support of Fr. Taaffe...