We're Better Together
With your generous support, Catholic Community Services helps vulnerable children and their families, and adults with intellectual or developmental disabilities in our local communities.
Together we can make a positive, life-changing difference for those we serve.
There are many ways each one of us can help make a difference by giving from our blessings of time, talent and treasure.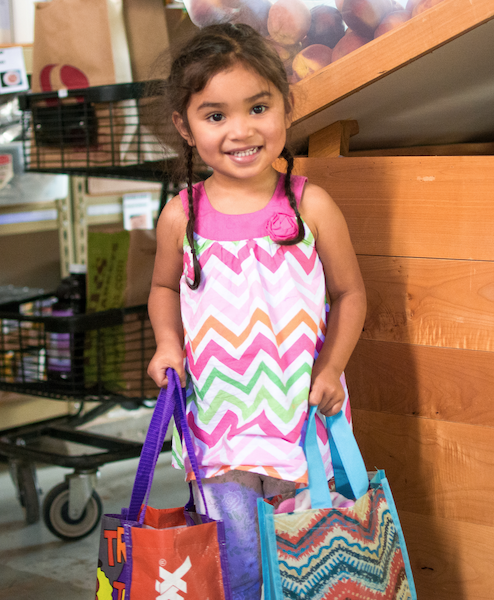 Why Give to Support CCS?
CCS has been a stable resource for our community's poorest and most vulnerable citizens since 1938. Rooted in meeting the basic life-sustaining needs of local parishioners, CCS is now nationally recognized as an innovative provider on the cutting edge of social change.
Nationally certified by the Council on Accreditation continuously since 1998, CCS is dedicated to providing the highest quality research-based practices; has served as an invited member of Harvard University's Center for the Developing Child Frontiers of Innovation Initiative; and is known for promoting collaboration among our government and non-profit partners.
CCS and CCS Foundation are 501(c)3 non-profit organizations, each with their own boards of directors and by-laws. We serve with the blessing of the Archbishop of the Archdiocese of Portland in Oregon, and operate independently from the Church. Our organizations follow the Catholic Charities Code of Ethics and guidelines of Catholic Social Teaching. We encourage spiritual development in whatever faith our customers and employees choose to follow.
Your gift of support for those served by Catholic Community Services will make a positive difference in the lives of your neighbors in the Mid-Willamette Valley and Central Coast of Oregon.
DON'T WAIT
Your Gift Does Change Lives
Maximize Your Gift
Many employers sponsor matching gift programs and will match charitable contributions made by their employees. Contact your company for details and necessary forms.
Give By Mail
To make a gift by mail, please send your check or money order to Catholic Community Services Foundation, Attention: Sustainable Funding Office, PO Box 20400 Keizer, OR 97307-0400.
To assure proper recording and acknowledgement of your gift, please enclose a note on your check with your name, address, phone and email clearly printed.
Give in Tribute
Make a gift to Catholic Community Services in memory of a friend or loved one or in honor of someone special. We will send an acknowledgement of your gift to the person you specify to receive notification.
Please include their name and address and the type of acknowledgement you desire: "In memory of" or "In honor of." Please specify: birthday, wedding, anniversary, graduation, or other: _______________. Indicate if you wish to remain anonymous. You may make a Tribute gift by mail, phone, or secure online donation.