Thank you for your support!
Thank you to everyone who tuned in throughout the week to see our livestream broadcasts. We've made tremendous strides toward reaching our goal. Please continue to give generously to help us reach our goal and sustain the vital services that the St. Joseph Shelter ministries provide.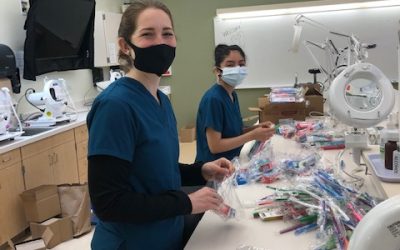 Student volunteers from the Dental Assistants Association prepared hundreds of dental hygiene kits for the families served by our Fostering Hope Initiative (FHI). Each box contained toothbrushes, dental floss, toothpaste, and other oral hygiene necessities generously...