Join Us Live!
The St. Joseph the Worker Fundraising Dinner has been changed to a Virtual Event to take place on Sunday, June 14 at 6:30pm PST. Please plan to join us for a livestream to learn of the good things that are happening with this vital ministry and the people we serve. We will hear from Catholic Community Services CEO on how we are still supporting this program during this time of uncertainty; testimonial from a family directly being served; and from St. Mary Parish Pastor Fr. Philip Waibel. Your support is needed!
The traditional Wine and Coffee pull continues! Click here to play!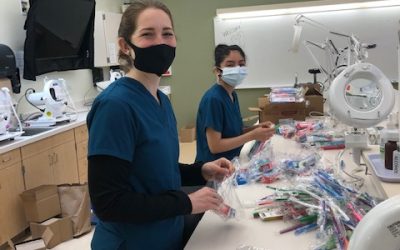 Student volunteers from the Dental Assistants Association prepared hundreds of dental hygiene kits for the families served by our Fostering Hope Initiative (FHI). Each box contained toothbrushes, dental floss, toothpaste, and other oral hygiene necessities generously...