MAKE AN IMPACT
Give the Gift of Your Time
There are many ways to serve your neighbors in need through Catholic Community Services. Please consider pursuing one of our exciting volunteer opportunities to champion the positive development of children and adults, strengthen families and build community.
To learn about the many volunteer opportunities at CCS, please contact Heidi Frederick at (503) 856-7041 or [email protected]. 
Verna, Centenarian, Mission Benedict volunteer
Safe Families for Children
Safe Families for Children is a network of volunteer host families that extends the community safety net by providing parents with a loving respite home where they can safely place their children in times of crisis, such as illness, incarceration, homelessness, substance abuse or domestic violence.
Mission Benedict
Mission Benedict in Mount Angel recently celebrated its 30th anniversary.  The mission serves more than 2,000 people needing food or other urgent assistance annually. Volunteers gather weekly to sort and organize food and other items to help families who come during open hours.
St. Joseph Family Shelter
Do you have or want experience supporting children and families in difficult circumstances? The Exchange Club Parent Aide Volunteer Program helps volunteers develop supportive relationships with families to strengthen parent-child relationships, build parenting skills, reduce stress and increase child safety.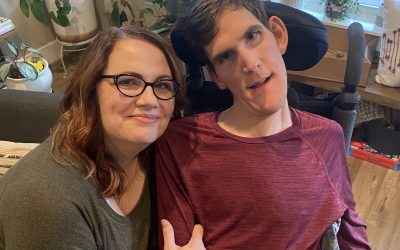 Angela Dionne Angela Dionne has an undeniable passion for serving individuals with intellectual and developmental disabilities (I/DD), and it is apparent in her dedication and 20 years of service with ISN. Angela began working for ISN in 2001 as a personal agent and...