To operate and sustain the Seymour Center as a collaborative collocation space for education, health and social services, the CCS Life Fund has been established by CCS together with a group of local investors. This real estate pooled income fund creates income for the investor's lifetime while providing an opportunity to strengthen families facing such adversities as housing instability, hunger or raising children with special needs. Limited shares of the fund are still available.
Investors in the CCS Life Fund are part owners of the new Seymour Center for Children and Families facility. Seeking to return an average of six percent, the advantages of a pooled income fund like the CCS Life Fund include the potential for a charitable tax deduction, capital gain avoidance if funded with appreciated assets, as well as estate and inheritance tax reduction.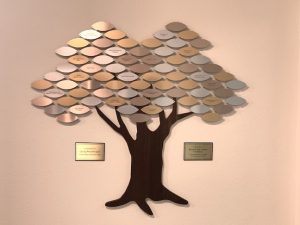 If you or someone you know is at least 60 years old and interested in receiving income for life through an investment that also helps children and families flourish, please consider ownership participation in the Seymour Center facility. Sponsorship opportunities are also available to recognize philanthropic contributions to the Center. Sponsors and investors in the fund are recognized in a permanent display at the Seymour Center. To invest in remaining shares, receive information about the CCS Life Fund, or tour the Seymour Center, contact (503) 871-5657 or [email protected].