CCS/ISN Christmas Fun with the Clause's
Although we are unable to hold an all staff Christmas party, we will be holding a Christmas live stream hosted by Mr. and Mrs. Clause themselves! Prizes will be raffled and holiday joy will be eminent.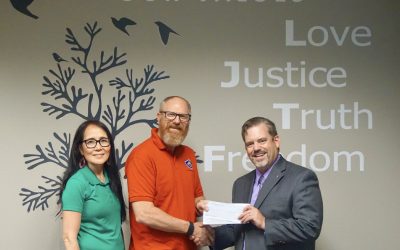 Knights of Columbus (KoC) Councils throughout Oregon and the Knights Ladies are key partners in sustaining the legacy of the late, beloved Fr. Charles Taaffe. Recently, Statewide KoC Deputy Ron Boyce and his wife Ana Boyce presented a check in support of Fr. Taaffe...