Thank You for Your Support!
Thanks to those who joined us for our first ever livestream event on Sunday, June 14 highlighting the impact of St. Joseph Family Shelter, Mission Benedict and Casa Adele. 

The entire program can be viewed here on our website.
Additional funds are needed to carry out these vital ministries throughout the year.
Every dollar donated will be matched up to $100,000!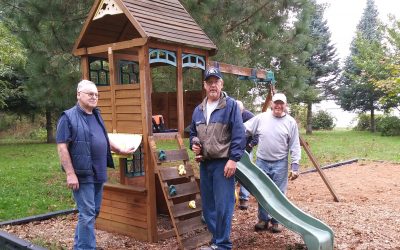 The Queen of Peace Knights of Columbus are true champions for the children we serve. For a second time in the span of a few months, they came together to install a playground for CCS. Their first project is already in use by children attending preschool at the Seymour...