About Catholic Community Services
Catholic Community Services is a non-profit, faith-based organization. Founded in Salem in 1938, today CCS offers 11 programs across 10 Oregon counties and serves more than 7,000 people each year.
We operate with fidelity to the Principles of Catholic Social Teaching, which call us to work for the common good and to serve our neighbors who are the poorest and most vulnerable.
Our vision is a world where children, families and adults have the knowledge, ability and desire to take control of their own lives and live responsibly with others in a just society.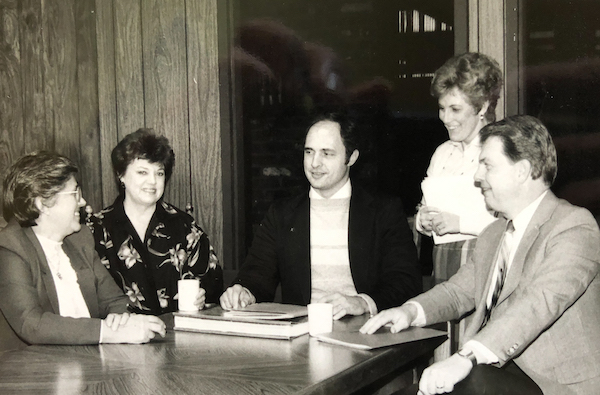 Our services are offered without regard for anything other than people's needs, dreams, and willingness to do everything they can for themselves. We serve:
People with intellectual and/or developmental disabilities
Children, youth, and families facing adversity
Our values of love, justice, truth and freedom guide us to safeguard the dignity of all people, to embrace their giftedness, and to focus on their dreams and aspirations.
To achieve our mission our programs focus on four key outcomes.
The people we serve will:
Enjoy safe, stable, nurturing relationships
Possess the knowledge and skills they need to succeed at whatever is important to them in life
Attain financial self-sufficiency
Dedicated to providing the highest quality services, trauma-informed care and research-based practices, CCS is nationally accredited by the Council on Accreditation for Child and Family Services, Behavioral Health Services and Group Living Services.
Nonviolence – helping to build safety skills and a commitment to a higher purpose.
Emotional Intelligence

 – helping to teach emotional management skills.
Commitment to Social Learning

 

– helping to build cognitive skills and create a community of social justice for all.
Democracy

 – helping to create civic skills of self-control, self-discipline, and administration of healthy authority.
Commitment to Open Communication

 – helping to overcome barriers to healthy communication, learn conflict management, reduce acting-out, enhance self-protective and self-correcting skills, and teach healthy boundaries.
Social Responsibility – helping to build social connection skills, establish healthy attachment relationships, and establish a sense of fair play and justice.
Growth and Change

 – helping to work through loss and prepare for the future.
Self-Determination

 – helping to exercise control over life decisions and the services wanted to meet needs.
Diversity, Equity and Inclusion – we seek to overcome any real or perceived barriers to equity and inclusion of diverse individuals and communities.
Our CCS Board of Directors
Mark Baker, Chair
Channing Bennett, Vice Chair
Scott Wiegal, Treasurer
Sharon Zielinski, Secretary
Todd Cooper
Telissa de Martinez
Donna Garaventa
Bonnie Henny
Karen Lamb
Pat Olson
Jaime Nichols
Bob Weber
Our CCSF Board of Directors
Bonnie Henny, Chair
Kevin Monaghan, Vice Chair
Mark Miedema, Treasurer
Larry Keudell, Secretary
Alma Barajas
Ed Diehl
Fr. James Herrera
Lynda Harrington
James Hodges – Emeritus Member
Michael Keane
Henry Petite
Michael Rohwer
Colm Willis